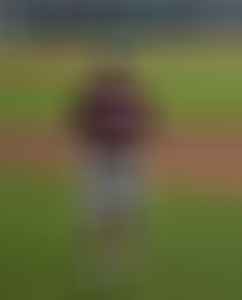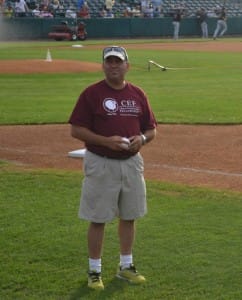 "I first met Brian when he was a captain in the Connecticut correctional department. He had a wife, two kids, was on the fast track to career advancement, and looked to be in control over every area of his life. After he accepted Christ and yielded control of his life and family to God he was eventually led by God to retire from his job as administrative captain to become the state director of Child Evangelism Fellowship. In the fall of 2012 we asked God together for a more intimate relationship with Christ and a greater transforming work of the Holy Spirit. Here is Brian's story of some of the exciting ways God answered that prayer." – Pastor Todd

"Over the past 12 months I have been pursuing a deeper and more interactive relationship with the Lord."
My Problem: "As I have contemplated this relationship, I have been remarkably convicted that I have only been seeing God in a very specific, cultivated and confined perspective. As a result, I have therefore interacted with a God whom I have through my imposed limitations, reduced in stature, power and control. I have come to believe my narrowness in seeing God has narrowed His impact in my life, in my church life, and in the CEF ministry which He has called me to lead. In many ways I have come to view my perspective as a faucet which can control the flow of God's presence, grace and love in all aspects of my life."
My Pressure: "I also felt my sin, and my reaction to the stresses of seeking to 'DO' for Him, by falling into old habits were in fact bringing judgment upon me, the ministry and my relationships. I had begun praying to stop seeing God in only the way I have been conditioned, but instead, start seeing God as He truly is."
God's Response: "Five very specific events have radically changed as a result of crying out for His greater revelation and manifestation in my life:
1. Initially through a CEF presentation, I have been invited into a weekly fellowship group of 20 to 35 ministers in New Britain. During one specific Tuesday morning, I nearly didn't attend because of a muscular injury to the left side of my upper back and neck, disabling me from turning my head. I did however attend and a group of five traveling ministers from California were present to pray for everyone there. They were unfamiliar with all of the 24 ministry workers attending that day.  As they spoke of physical healing I was extremely reluctant to 'Test God' by exploring healing, and so I remained silent as four or five people in the room had injury and ailments fall away from them.
During a time of Prayer each of these traveling ministers prayed over each of us in attendance (recognizing they knew nothing of us except we were a 'Local' group of ministry workers). Hearing each pray for those along side of us, the prayer for me was very different than the others.  The very first person to pray over me proclaimed 'evangelism is your call and must remain the purpose for all you do.'  The second to come along held my hands and as she prayed she became still. When I opened my eyes she stared at me and said 'God is going to change a whole state through you.'  She did not know my jurisdiction of ministry.
As I processed what I heard in prayer, I engaged in dialog with the inviting Pastor and revealed I didn't seek healing because I somehow believed I would be testing God.  The leader of the traveling group overheard and asked what my greatest desire was from God.  I shared I want to see Him as He is, not just how I understand Him. These two men prayed over me and placed their hand on my left shoulder. As the prayer finished, so did the injury in my neck, and full motion without pain was now possible.
The first man who prayed over me for 'evangelism' cane up to us and said, 'God gave me a word for you, CHILD. You need to stay child like, focused on childness.'
I have been processing and praying over these events and am still processing what they really mean. I have concluded for myself that I have placed a chronological and geographical filter on God's greatness.
2.  As I have released the parameters of control over CEF ministry from what I know, from what has been, God has brought forth a series of events making provision to CEF. For example, three very separate but Godly coordinated interactions occurred where God crossed the paths of an elder from a church wanting to initially gift $350 to $700 to CEF for a photocopier but the gift was enlarged to $1000. Through his audible prayer at a multi-church private study it was heard in the ears of a man who has an acquaintance in the office equipment industry. The very next morning, without any actions taken yet, this office equipment business owner stopped at the second man's home to just check in and say hello.  In his hearing of the need and intention of the elder, he approached his business partner, and their business is matching the gift plus some and will be providing a $2000+ value corporate copier that will exceed all our needs. It was delivered this past April.
3. A supporter in conversation in mid-February had asked what I believed would be needed to see the vision for ministry development and children in CT being reached more effectively.  I replied that I need at a minimum two full time staff. They asked what the limitations are to accomplishing that. I expressed the obstacle of 18 to 24 months of support raising before we can proceed to hire and bring a person on board.  I expressed that if we could have the finances to pay a staff member for two to three years, that their support would occur without traditional deputation needing to happen in that time.  They asked what I thought the financial figure would be to pay two full time positions for three years.  I semi-arbitrarily calculated $300,000.00 as a figure.  Within the next 30 seconds the person committed all $300,000 and six days later a trust was established with a $300,000 deposit for CEF.
 4. To wisely steward this gift and execute a Godly strategy, CEF in Connecticut needs to establish local chapters and then hire a staff member for each chapter to sow, cultivate, and nurture new ministry.  This is contrary to the model employed in Connecticut since 1968 when CEF was incorporated here. A state board is in place that has been careful to change, and departure from what has been our history has been slow.  In the past two weeks, God has raised up seven of the ten needed committee members to launch two chapters of CEF ministry.
This past Monday, after needing to make 3 different changes  to travel plans in an effort to get home from Missouri, not content to get home just in time Monday night for the CEF State Board meeting, I and a board member flew instead to Laguardia and drove home at 3:00a.m. I was able therefore to attend a special speaker who specializes in enabling and encouraging Christian ministry leaders to maximize their impact for Christ and fulfill their call instead of simply dabble with it.  Having never met him, he approached me in mid presentation to about 40 people and said, 'Brian, you can't do this by yourself, you need to stand up and give away what isn't yours in order to see God do what He wants through you!'
Monday evening I shared that dialog with the CEF state board.  They approved a new member during that meeting, bringing our state leadership team back in to compliance by size, and then… they motioned, voted and approved launching TWO brand new chapters.  Once the committees are finalized and the international leadership ratifies the chapters, there are already five credible, trained and qualified people praying over relocating into those local directors roles.
 5. God has through the revelation of my being free to fully experience Him, enabled me to more fully release His spirit and go outside of my previous boundaries.  It has created a very special and long overdue interaction with a significant part of the next generation. A special evening with 11 of the young married couples and single 20 and olders  in our church has opened up no less than 10 verbally shared testimonies of freedom, the pursuit of healing , and a promise of interaction between generations that will if un-stifled, transform our church body into a greater functioning set of hands and feet for the Lord."
 God's Revelation: "God has shown me that He does truly know my heart, but not in the way I previously understood, (He knows the level of sin, bad attitudes and corruption I still battle with on the inside). What He revealed to me is, He knows that even though failure, sin and frustration still exist within my flesh, the heart He sees in the one Jesus Christ owns, the one that wants to please Him, serve Him, know Him.  It is that heart I am seeing God with now.  There is therefore no condemnation, and forever onward I am free.  These are all miracles, miracles of faith, miracles of timing, of size or of transformation from what is to what will be, and they are I believe, all because God has heard my prayer to begin seeing and experiencing Him as He truly is."
To learn more of Brian's ministry visit: Child Evangelism Fellowship of Connecticut