We exist to connect with God, connect with others,
and connect others with God…all through Jesus.
A bridge to God
We are designed to be constantly connected with God. This is why we worship 24/7. Worship is the combination of total love for God with total surrender to God. The primary goal of our weekly Sunday celebration is to experience a fresh encounter with the presence of God and respond with authentic worship.
A bridge to others
We enjoy being together. It's by connecting that we support, encourage, equip and strengthen each other. Discipleship happens only through connections. That's why we have multiple gatherings every week and different groups coming together.
A bridge from others to God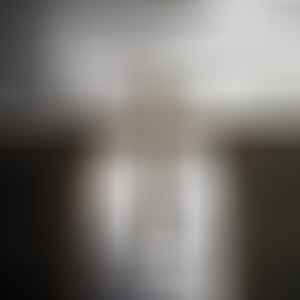 We continually engage our community and culture to point others to God. We also connect with others who don't regularly worship with us—or may not even worship at all—through outreach and united worship events. We would love to connect with you…whatever your thoughts about church, whatever your beliefs about God, you are welcome here.
  …All through Jesus
Ultimately, Jesus is humanities only true bridge to God. Jesus left heaven and entered earth on the first Christmas becoming our example and inspiration to connect with others. Jesus died on Good Friday and rose again on Easter modeling for us the purpose of life and the sacrifices we make to connect others with God. Jesus…it's all about Jesus!
We have a passion for people, our city and our world. Our culture is characterized by worship, the presence of God, family, revival, answered prayer, and honor. These core values have been shaped by our rich history and leadership of multiple generations.
We Are About Awakening
The personal, regional, and global expansion of God's kingdom through His presence.
We are a community of believers who are passionate about the things of God:
Relationship with God
Our number one priority is our personal relationship with God. Our first ministry is to God with extravagant love, joy, and gratitude.
Freedom through Salvation
Salvation frees us from the power of the devil – sin, lies, and torment.
Serving God through Ministry to Others
Every believer is a minister of the gospel of power. All ministry flows from prayer. We equip and send the church to carry on the ministry Jesus began.
Impact through Love & Power
Serving a community, not just a church, we demonstrate God's grace by impacting every sphere with His unconditional love and transforming power
A Glorious Bride
Christ is returning for a glorious overcoming bride – His Church. We are sons and daughters of the King, more than "sinners saved by grace." We aim to fulfill the Great Commission and steward awakening to the next generation.
WE BELIEVE:
There is only one true God who is the eternal King, Creator and Redeemer of all that is.
He is perfectly holy, just, loving and truthful.
He has revealed Himself to be eternally self-existent – one being in three persons: God the Father, God the Son, and God the Holy Spirit.
The Bible to be the inspired and only infallible and authoritative Word of God.
We believe in the deity of our Lord Jesus Christ, in His virgin birth, in His sinless life, in His miracles, in His vicarious and atoning death through His shed blood, in His bodily resurrection, in His ascension to the right hand of the Father, and in His personal return in power and glory.
We believe that for the salvation of lost and sinful people, regeneration by the Holy Spirit is absolutely essential.
We believe in the present ministry of the Holy Spirit by whose indwelling the Christian is enabled to live a godly life.
We hope that you will consider checking us out as you explore churches in the Bristol area.